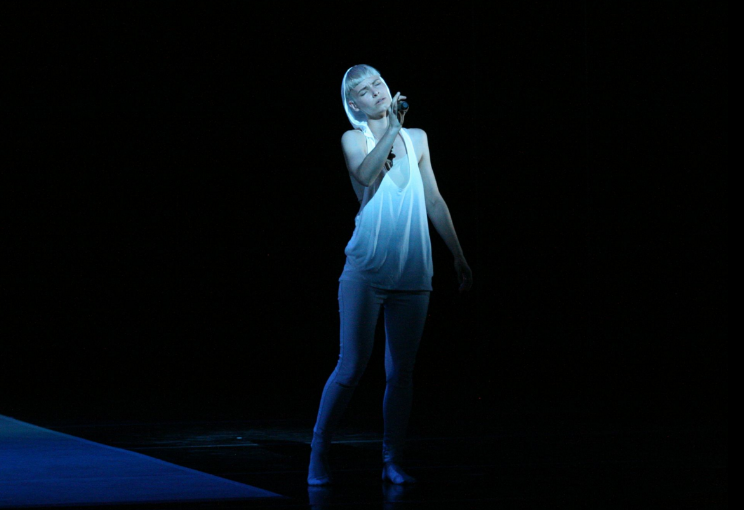 Louisville Ballet with Vocalist Lilie Bytheway-Hoy of YASSOU singing their own song "How They Fade."
Singer Lilie Bytheway-Hoy in a pensive moment during her Band YASSOU's Performance at the Kentucky Center with the Louisville Orchestra and Ballet.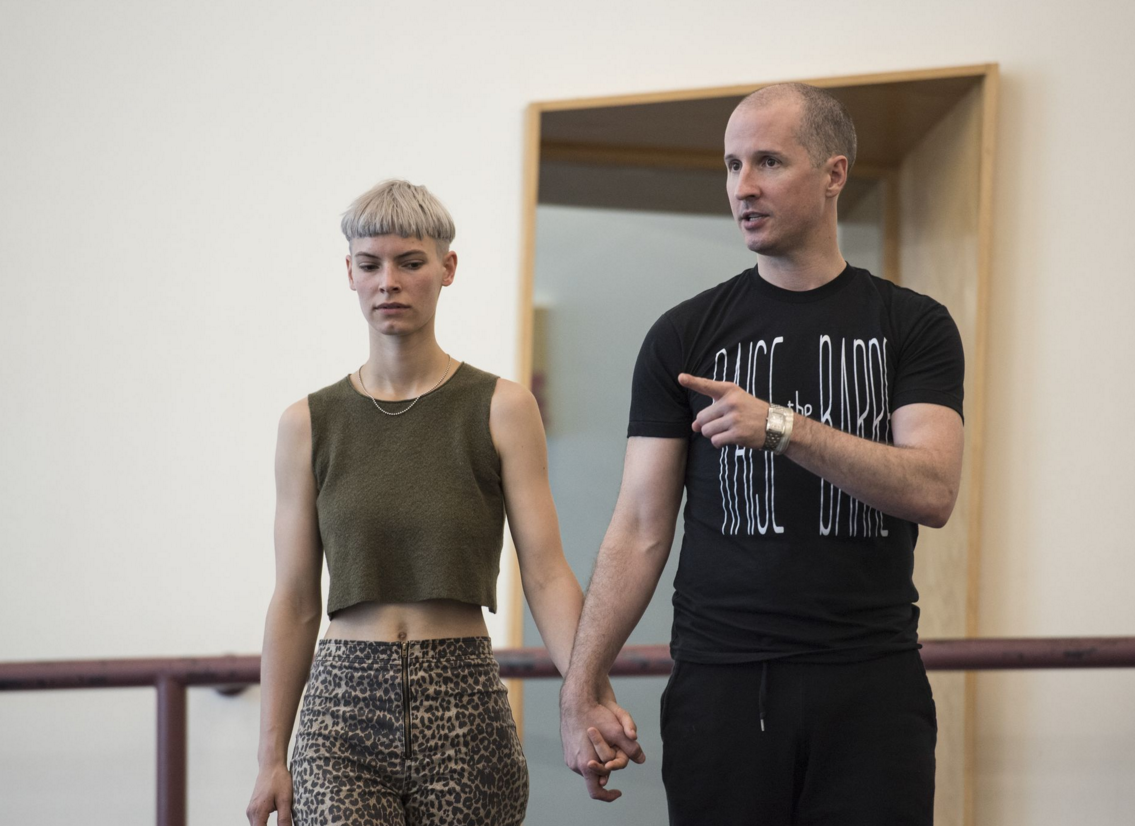 Louisville Ballet's 'Stars Lilie Bytheway-Hoy, singer with the band Yassou, with Louisville Ballet artistic and executive director Robert Curran, who has created the new work "How They Fade" to music by Yassou that was recently performed with the Louisville Orchestra.
The band YASSOU's sound is ethereal — but in a gnawing, unconventional way. Time signatures shift as lead singer Lilie Bytheway-Hoy's vocals anchor the pieces. Per the band, they are "most often compared to the likes of Radiohead (of course) and FKA twigs," says band co-founder Lilie, standing with Bytheway-Hoy's partner, James Jackson.
It's not what you'd typically expect from a ballet composition, right? Well, that's the point.
Julian Muller is cellist for the YASSOU band, and co-composer of the piece, a powerful juxtaposition with the famed Louisville Ballet's artistic director Robert Curran latest work.
"I've always been interested in the hybridization of genre," Muller says. He thinks in order for classical art forms to appeal to younger audiences, it's going to take people like the Ballet's Artistic Director Curran, those who are willing to do something out of the box.
Co-composer James Jackson agrees. It was his and Muller's new piece "How They Fade" which the Ballet Troupe danced so spectacularly to on September 9th in Louisville, KY. "Ultimately I think it's the best hope the art world has to get people out and away from their screens," Jackson says. "Hopefully more and more young people come to these shows, grow with the music."
Muller says combining different art forms doesn't detract but adds in powerful ways. "I think a lot of the time these different art forms enhance and excite each other," he says. The crowd on Friday night, with thunderous applause for the band and ballet at the Kentucky Center, seemed to agree. (Ashlie Stevens - WFPL)
Photo Credits: WFPL, Courier Journal